Lean Canvas Experience (LCXP) 29 June
29 June | Epic Business Centre, Luchthavenweg 81 te Eindhoven | Blue Whale Ventures | € 99 excl. VAT. | Website
THE LEAN CANVAS EXPERIENCE (LCXP) is a five-hour long workshop that touches upon the topics of Lean Canvas and Pitch MVP's. Participants will discover what Lean Canvas entails, and when to use it. In addition to learning how to work with Lean Canvas, participants will learn what Pitch MVP's are, and when to use them.
FOR WHOM: This training is suitable for startup entrepreneurs, innovation teams and entrepreneurs that are creating new business models.
RESULT: When you've completed the workshop, you will understand what the Lean Canvas stands for and how you can use it for the growth of a startup. Furthermore, you will put together your first Lean Canvas and apply it to your own startup. Finally, you will have become familiar with Pitch MVPs and their use for you and your business.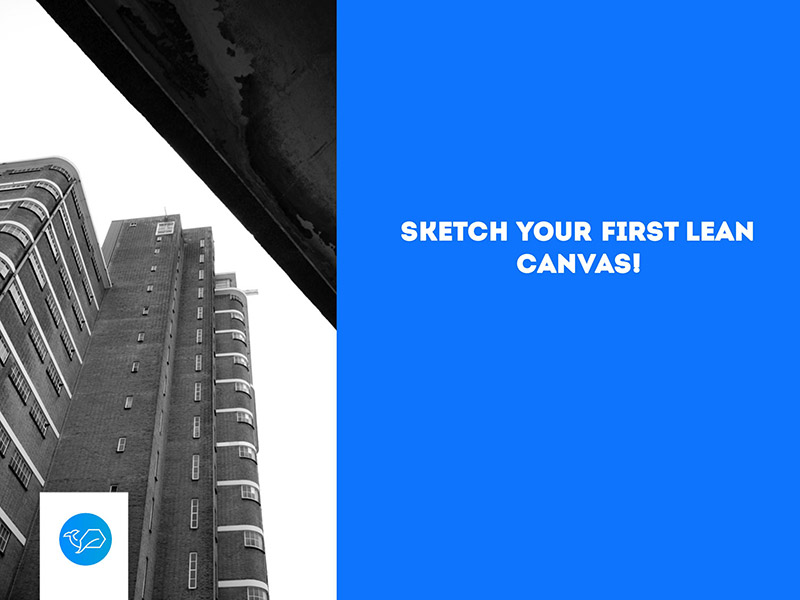 PREPARATION: The workshop does not require any preparation. At the end of the workshop, you will receive the presentation, and you will be given access to our free e-book, which will allow you to get started right away.
METHODOLOGY: The workshop is based on the Lean Startup methodology, combined and complemented with a variety of principles and methods from other models, such as: Agile, Customer Development, effectuation, Getting Things Done, Growth and Innovation Hacking accounting.
TIMETABLE (Times may be subject to change):
9.00h - Doors open
9.30h-10.30h - The Lean Canvas Explained
10.30h-10.45h - Quick Break
10.45h-11.45h - Putting together your first Lean Canvas
11.45h-13.00h - Lean Canvas & Pitch MVP
13.00h-14.00h - Evaluation, questions and discussion


FACILITIES: The use of materials is included in the price.
LANGUAGE: The workshop can be provided either in Dutch or in English.
PRICE: Personal ticket € 99 excl. VAT.